Order Online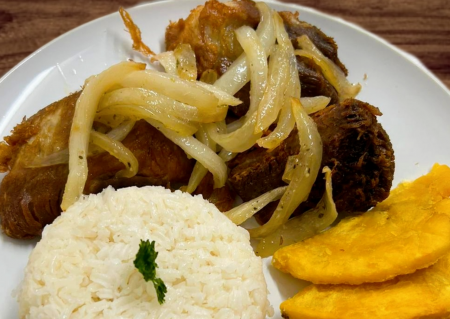 0 customers Masas de Cerdo Lunch Special! Leave a review to let us know what you think.
You may also like
See those other items from Lunch Specials.
---
A flavorful shredded roast pork with sauteed onions.

Pechuga al grill. Flattened chicken breast, cooked until golden top with sauteed onions.
//See public/shared/blizzfullAnalytics.js BLIZZFULL_ANALYTICS.init(null, 'UA-29981188-3', true);