Order Online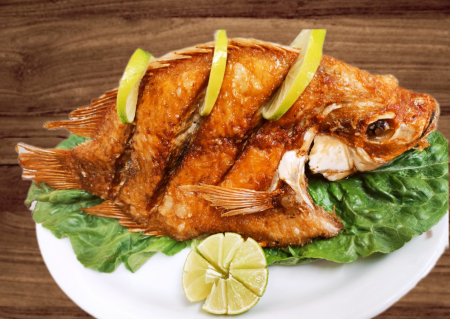 0 customers Mojarra Imperial! Leave a review to let us know what you think.
You may also like
See those other items from Fish and Seafood - Pescados Y Mariscos.
---
Traditional Spanish style shellfish stew. Comes with shellfish, including clams, mussels, shrimp and scallops, seasoned broth along with the distinctive earthy flavor of saffron.

Boneless, skinless, baked perfectly tender and tasty.

Fried whole red snapper.